Save the Date: Innovate Conference Goes Virtual on May 5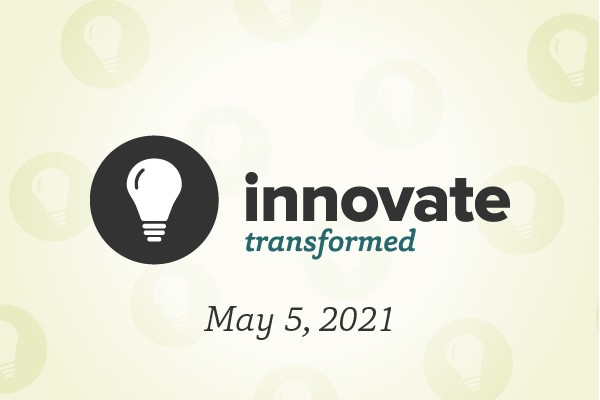 Innovate 2021 is going virtual. Join educators from across Ohio State and beyond for a half-day virtual conference on Wednesday, May 5, 2021. This year's theme is Transformed. We'll explore how the education landscape has transformed in response to the global pandemic, and the significance of technology in the transition to remote education.
Innovate is an annual conference that brings together educators, administrators and tech industry professionals to explore recent advancements, best practices and provocative approaches to teaching and learning with technology. During the virtual conference, we'll hear from educators who are thinking outside the box to evolve their instruction, leveraging technology to meet the unique needs of their students.
This year's theme, Transformed, will prompt participants to reflect on how their own teaching methods have evolved over the past year in response to the global pandemic and other challenges. We'll discuss how instructors are transforming their curriculum in response to social, political and economic change. We'll also discover how teachers and students are utilizing technology to ensure continued excellence in education.
In partnership with the Michael V. Drake Institute for Teaching and Learning, we will offer a virtual Imaginarium for participants to share innovative solutions, remote teaching tips, recommended methods for engagement and more. Attendees can virtually explore, imagine and investigate new ideas in a (virtual) space where education, technology and creativity converge. Details coming soon.
Save the date for the virtual Innovate conference on Wednesday, May 5, 2021. Attendance is free. Check the Innovate website soon for event registration details. Don't miss the chance to engage in proactive conversations with higher-education leaders and collaborate with like-minded individuals. By exploring how education has transformed, we can be better prepared for the challenges and opportunities ahead.