Bonnie Stewart to Keynote 2016 Conference
Bonnie Stewart is an educator and researcher fascinated by who we are when we're online. Her work focuses on the intersection of digitally-networked practices and institutional practices: digital scholarship, networked identities and influence, and Massive Open Online Courses (MOOCs). Stewart will deliver the keynote address for the Innovate 2016 conference May 11.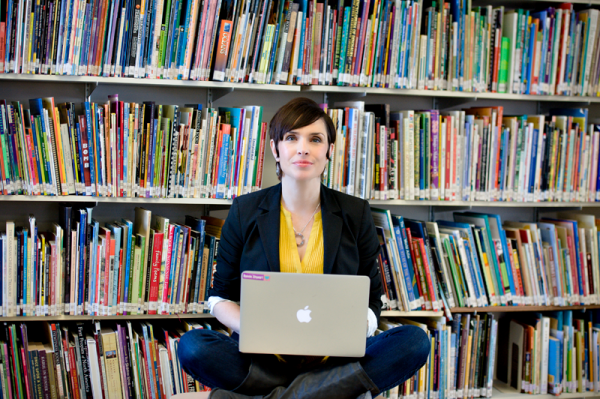 Stewart manages the direction and growth of adult education and professional learning programs within the University of Prince Edward Island Faculty of Education. In her research, Stewart aims to practice and model the open, participatory, and collaborative ethos that is at the core of what she studies.
Stewart was a pioneering collaborator in MOOC research, and currently leads international digital pedagogy / strategy sessions and digital literacy workshops. She has 20 years of teaching experience, including more than a decade in higher education, and has successfully designed and taught B.Ed, M.Ed, and college-level courses. She has published in peer-reviewed journals and public venues, and given extensive keynote and plenary addresses in Europe, North America, and the Middle East.
Throughout her career, Stewart has had the opportunity to do innovative work with leaders in the field, including most recently as Program Co-Chair of the inaugural #dLRN15 Digital Learning Research Network Conference at Stanford University, out of which #SoNAR, the Society for Social and Narrative Research, is emerging.
Stewart's perspective makes her a perfect fit for this year's conference on excellence in teaching and learning with technology. She's connecting the dots between the new and emerging online networks of scholarship and the traditional structure of legitimacy in academia. We look forward to kicking off our day of eLearning insights with inspiration from Stewart's research and personal expertise as an educator and technologist.