Watch as Instructors Across Ohio State Share Ideas at the Faculty Showcase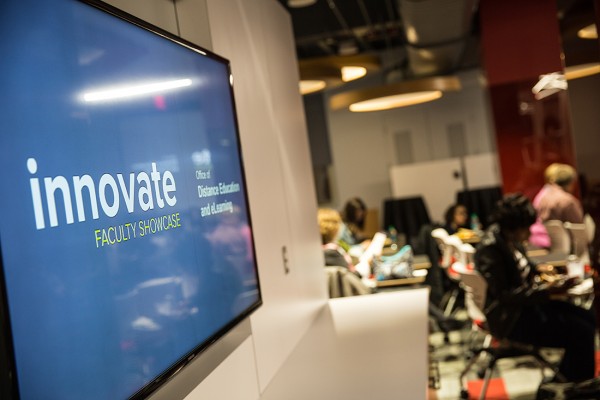 Dozens of instructors from around The Ohio State University gathered on a cold day in late October to discuss the hot topics in technology, teaching and learning.
The 2017 Faculty Showcase brought together forward-thinking instructors to discuss how to empower and engage students through technology, access and learning environments.
This year's presenters were:
Lisa Cravens-Brown, Senior Lecturer in the Department of Psychology. She discussed how to incorporate active learning into classrooms, no matter what the physical environment may be.
Ana-Paula Correia, Associate Professor in the Department of Educational Studies. Dr. Correia presented how she gives students agency over their own learning in an online environment.
Theodore Chao, Assistant Professor in Teaching and Learning in Mathematics Education. He shared his experiences using learning technology to increase equity and access in the classroom. 
Jasmine Roberts, Lecturer in the School of Communications. Roberts discussed how the open educational resources she created and uses elevate the student learning experience.
Watch the full recording of the 2017 Faculty Showcase below:
Faculty Showcase is an annual fall event hosted by the Innovate conference as an interactive opportunity for instructors to learn how others are incorporating technology into their classroom.