Keynote Q&A with Emily Pilloton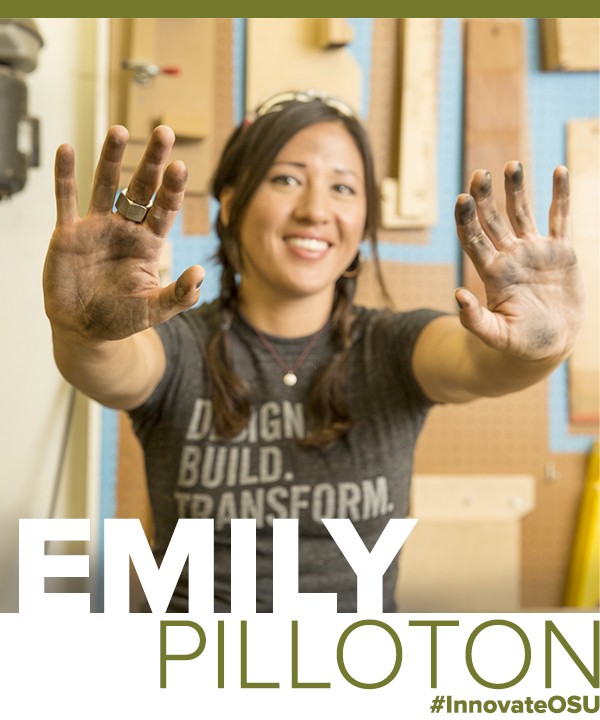 What if?
In just two words, that question challenges the status quo and provokes action.
"What if every educator and leader in the country was constantly seeking ways to improve their own practice?"
This is just one of the questions and thoughts Innovate keynote speaker Emily Pilloton shares through her responses in the Q&A below.
Emily is a designer, builder, educator and founder of the nonprofit Project H Design and its sister program, Girls Garage. She has spent her career using architecture and design as a vehicle for social justice, working alongside youth ages 9-18 for the past decade to co-design and build public architecture projects that transform lives and communities.
In May, Emily will be leading the learning environments thread, and will share her views on the future of education within the evolving classroom setting.
---
In your experience, how can a transformed space or piece of architecture change the tone of a community?
Space communicates in its own way. When we enter a space, we almost immediately know what is expected of us, how we're supposed to behave, and what the rules are. In this way, space can be a teacher too, communicating to a student or educator or a community a feeling of hope and dignity (or depravity and low expectations). I think that when we transform space into a place that is our own, that tells a story, and that is beautiful and unique, we're setting our own expectations for what can happen there. We're saying "we believe everything can be better. Now let's get to work."
For instructors or administrators working on a limited budget, what are some easy ways to transform a space that encourages and empowers?
A coat of bright paint goes a long way! I'm also a huge advocate for visual organization: in our Girls Garage space we have a tool wall with a designated spot for 16 hammers, 12 speed squares, 20 sets of safety glasses. Knowing that everything has a place means that you can focus energy on learning and creativity. 
Your Unprofessional Development initiative is an interesting one. How did you develop that concept and how has it been received by educators?
Having worked with kids for so many years, making and building things, I kept getting calls and emails from grown-ups (parents, but also teachers) wanting to do the same kind of fun hands-on work. Unprofessional Development was born from the idea that you don't stop learning when you finish school, and that educators should have more frequent and fun ways to nurture their own creative habit. So, we invite educators to come and learn how to weld, or screen print posters, or whatever it is they want to learn how to do, because even if you don't directly do that exact thing with students, it changes the way you think about what is possible with students. 
Our conference theme this year is Innovate Forward and focuses on the future of teaching, learning and technology. What does that mean to you?
The concept of Forward means that we don't get to use the excuse, "but that's how we've always done it" anymore. I think it's a willingness to try new things and stop worrying about failure. Because regardless of success/failure, just the act of trying new things creates the conditions for new awesome solutions. What if every educator and leader in the country was constantly seeking ways to improve their own practice? How different would education look and feel?
What are 2-3 ways learning environments will change in the near future? What do you think students will expect from their learning environments?
I think based on the way we're going, learning environments might become more screen-based. However, I hope they don't. I hope that learning environments become less static and less "one thing." To put it differently, maybe we should reconsider what a learning environment is in the first place, meaning, what if it's not a classroom at all? Maybe the best learning environments are the offices of a start-up, or a town hall meeting, or the local community garden. Limiting our learning environments to what we can box in within 4 walls is just silly. I think and hope students will expect and ask for more hands-on spaces, with more physical materials and more opportunities to take learning outside.