Registration for InnovateX Now Open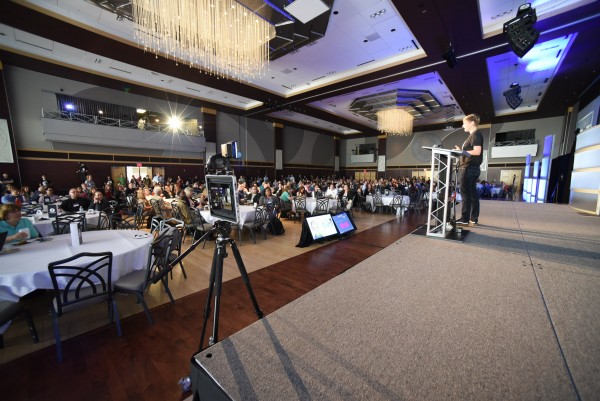 Over the past ten years, the needs and interests of students have changed drastically. Today, they are looking for skills that will serve them well in our changing world, whether that be technological prowess or the courage and dedication necessary to bring about social justice. Are our teaching methods keeping up to meet the needs of these students? How do we keep them engaged in the classroom, and how do we push them to step outside that classroom to make a difference? We'll explore these questions and more at InnovateX! 
Join us Thursday, May 16, at the Ohio Union for the 2019 Innovate Conference. We're celebrating our tenth year with our theme InnovateX, and three threads will be woven in throughout the conference this year: 
Excite: How do you keep students engaged and active in their learning? What innovative technologies are available to enrich the learning experience? Get inspired by new ways to make learning exciting for your students. 

Explore: Learning doesn't have to be confined to the classroom. Discover ways to get your students out and into the community; how to incorporate problem-based learning, service learning and real-life applications alongside theory; and how global opportunities can take learning to new heights. 
Experience: This year at Innovate, we will be highlighting student voices as they share their experiences with inventive teaching methods and technology in the classroom. From traditional to online students, to those equipped with technology kits, find out what makes an excellent educational experience from the student perspective. 
This year, we welcome two keynote speakers to share their expertise on teaching and learning, Shauna Chung and Ethan Zuckerman. 
Returning in 2019 is the Imaginarium. This space will be dedicated to hands-on exploration and demonstrations of exciting tools and projects, as well as opportunities for networking and discussion. Attendees will be encouraged to visit this space to explore, play and experiment with new ideas. 
New this year, we'll be selling our popular Innovate T-shirts so you can join us in celebrating our 10-year anniversary. Shirts can be purchased during the registration process and picked up at the conference on May 16.
Be sure to reserve your spot at InnovateX! 
This year, all registrants just need to provide their name and email address in order to register—no need to create an account!  
---
We're looking back over the past 10 years and want to hear from YOU! Did you make a long-lasting connection with another educator? Are you using what you learned at the conference in your courses? How has Innovate shaped your teaching and your students' learning experiences? Tell us all about it! We'd like to share your stories and memories at this year's conference, to help us set the stage for newcomers to the conference and remind the usual suspects how far teaching and learning have come over the years.